Patients in Bend, OR ask how Xeo type hair removal machines work
01 Jan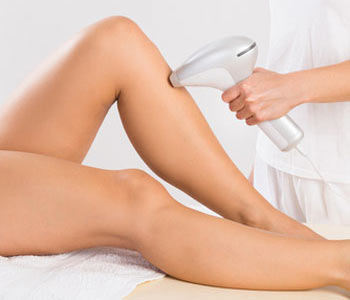 On average, a woman spends 72 days of her life on hair removal practices. Temporary practices such as shaving, waxing, and electrolysis can be time-consuming, ineffective, or painful. Start showing off your smooth skin. In Bend, OR, EsthetixMD Spa & Laser Center offers Xeo type hair removal machines to get to the root of unwanted hair banishing it for long-lasting results. Xeo laser hair removal maintains patient comfort and offers efficacy and efficiency in a few easy treatments.
How hair removal works
Laser hair removal has risen in popularity due to its effectiveness and convenience. It is a precise procedure in which the laser energy targets and focuses on the hair follicles. The hair absorbs the light energy and destroys that hair. In a series of treatments, excess hair is significantly and permanently reduced.
Hair growth occurs in cycles with each follicle on its own cycle. Some hair is actively growing. This is the anagen phase which is ideal for laser hair removal. Other follicles may be in a latent phase. The laser only treats actively growing hair. It cannot address hair in a latent phase. A series of treatments enables the laser to target active follicles thus helping patients achieve a significant reduction in unwanted hair. Laser treatments are a safe, precise way to reduce excess hair in nearly any area of the body.
Experience Cutera's Xeo hair removal laser platforms.
EsthetixMD Spa & Laser Center proudly offers Xeo hair removal machines. Xeo hair removal delivers powerful, yet gentle light into the hair follicle. This destroys the follicle and prevents regrowth. Hair growth occurs in phases meaning hair removal treatments must be repeated at periodic intervals to achieve the best results and maximum hair reduction.
The Xeo hair removal system maintains patient comfort with continuous cooling of the targeted area during each light pulse. A benefit of Xeo machines is that they can be used on fair or tanned skin and on fine or coarse hair. Some laser systems can only treat dark hair, as the melanin absorbs the energy. Xeo laser hair removal can treat any hair color, skin type, or tanned skin. Men and women can enjoy long-lasting hair removal in minimal time.
During your appointment, the laser is calibrated to custom settings. This ensures a safe, effective treatment. Adjustments can be made based on skin or hair color, hair thickness, and area of the body to be treated. The laser technician and patient wear eye gear to protect their eyes from the light energy. A cooling device protects the outer layers of the skin. Immediately following the treatment, your skin may look and feel sunburned. Ice packs, cold water, and anti-inflammatory products may help ease your discomfort.
Recovery period
Over the course of a month, the hair in the treated area will shed and fall out. Side effects are rare but can occur. To reduce irritation and speed the healing process, take care of your skin between treatments. Gently exfoliate the treatment area a few times each week to remove dead skin cells and debris from the skin. Your hair grows in cycles, so the laser is only able to target follicles in their growth phase. Hair regrowth will occur in follicles that were resting at the time of your appointment. Do not remove these hairs by plucking or waxing as the hair will not be present and thus not treated during your next laser session.
Benefits of laser hair removal
Stop waiting for painful waxing sessions or stressing about running out of quality razors and shaving cream. Xeo laser hair removal has a number of benefits including:
Efficient and effective – In less than a second, the laser pulse treats and destroys multiple hairs.
Short treatment – Lasers are fast and precise. They treat large areas quickly. Small areas can be treated in minutes.
Any area – All areas of the body can be treated for laser hair removal.
Cost-effective – Each year, men and women spend money on individual hair removal products. Rather than spending time and money with daily or weekly products, a series of laser treatments can successfully reduce unwanted hair.
We understand the value of time. Stop wasting time with temporary hair removal products. Contact the professional team at EsthetixMD for a consultation. Call 541-508-7907.
← Back to Home Page
Real People, Real Stories
ESTHETIXMD TESTIMONIALS
"I have been going to EsthetixMD for a while now, and I have NEVER had an experience less than stellar. From the moment you walk in until the second you walk out, you are treated like royalty. There is a genuine passion and commitment to excellence that translates to each customer. It's not a service they are selling but a true investment in your well-being. You can't go wrong in choosing EsthetixMD for all your skincare needs."
— Andrea L
"I initially visited EsthetixMD because of their reviews and saw Nicholas for that reason. I definitely made the right choice! All of the staff is very friendly and professional, and Nicholas is the best! I completely trust his advice and feel at ease when I'm getting my treatments done. He is very personable, honest, and passionate about skincare. I have found my go-to esthetician!"
— Amela
View All Patient Success Stories